WEXFORD, Pa., March 22, 2017 —
Neya Systems has announced the release of its UxCBRN IOP-compliant interface hardware.
As a part of Neya's growing Ux line of products, UxCBRN™ provides an IOP-compliant interface to a broad range of Chemical, Biological, Radiological, Nuclear, and Environmental sensors.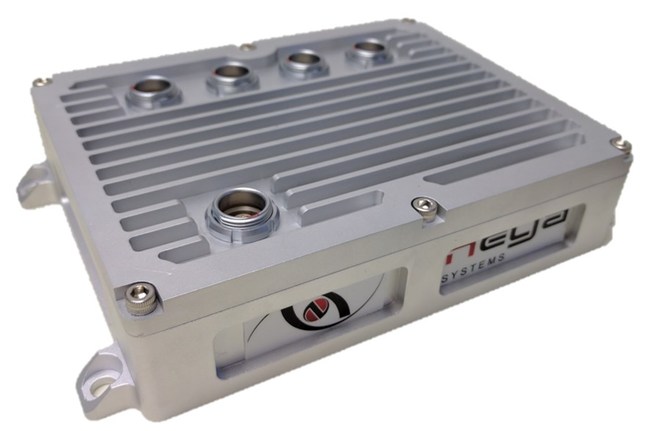 UxCBRN™ has been developed from the ground up to be a robust, hardened, self-contained package to integrate CBRN sensors to new or existing small and mid-sized unmanned ground vehicle platforms. Designed to IP67 specifications, with integrated EMI and EFI protection, and a temperature operating range of -20 to 140F, UxCBRN™ is built to operate in the most challenging environments where our newest unmanned ground vehicles will be deployed.
UxCBRN™ provides IOP-compliant interfaces to the ThermoFisher FirstDefender, RAE Systems MultiRAE, Canberra RGU-100, with M4A1 JCAD and Fido XT under development. It includes 4 independent RS-232 ports and 4 independent USB interfaces, and two software-programmable power supplies to power sensors.
"We are very happy to announce the release of UxCBRN," said Dr. Parag Batavia, president of Neya Systems. "UxCBRN provides IOP interfaces to a broad range of sensors, is easily expandable to include more sensor types, and can be retrofitted onto current unmanned ground vehicle platforms."