Neya Systems, LLC, as a part of Northrop Grumman's team, has been selected as the supplier of the AEODRS Increment 1 Autonomous Behavior Capability Module, for the recently announced AEODRS Program of Record Award.

Neya will be adapting it's commercially available UxAB platform to comply with AEODRS Capability Module requirements. UxAB has been demonstrated on multiple unmanned ground vehicles and includes waypoint navigation, trajectory and maneuver generation, and manipulator control capabilities.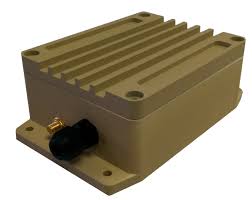 AEODRS is the next generation of Explosive Ordnance Disposal robotic systems, designed as a follow-on and capability upgrade to existing deployed platforms. AEODRS is based on an open architecture, and Neya's Autonomy Module will conform to the logical, electrical, and physical interfaces that are required by this architecture.
"We are extremely excited to play a role in this program," said Dr. Parag Batavia, founder of Neya. "This is a validation of our long term strategy of moving from R&D to product development. Deploying autonomy on a major ground vehicle program is a huge milestone for the company and all of our employees. EOD platforms have saved many lives over the past decade. It is an honor to have an opportunity to play a role in helping our soldiers be safer and more efficient as they perform their dangerous duties."
If all production options on this contract are executed, Neya expects to deliver between 1000-2000 production units.
Northrop Grumman was selected as the Prime Contractor for this effort and will be integrating Capability Modules from multiple vendors, including autonomy, communication, mobility, power, manipulator, and others.